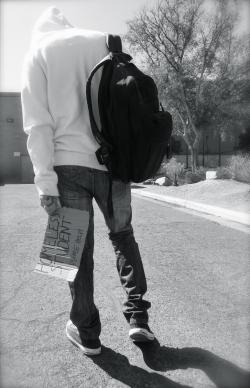 SANTA ROSA JUNIOR COLLEGE
22% of Santa Rosa Junior College Students are homeless
54% of Santa Rosa Junior College Students are housing insecure
You are not alone!  The Santa Rosa Junior College's Student Resource Centers are here to support students, staff and faculty when they face an erosion of self-sufficiency.  We offer resources, referrals, advocacy and one-on-one support to help our SRJC community meet their basic needs. 
The Coordinator of Basic Needs and Support Programs, on the Santa Rosa Campus, is also the College's Homeless Liaison and a Coordinated Entry Point Provider.
  e-mail us to learn what services are available during the COVID-19 outbreak.  Or use our virutal walk-in hours!  
---
ARE YOU HOMELESS AND UNDER 25?
If you answered yes, then please connect with the Coordinator of Basic Needs & Support Services right away. You may be eligible for Priority Registration
---
NOTE:  DUE TO COVID-19, NO IN-PERSON APPOINTMENTS ARE AVAILABLE.  
To schedule a virtual/web appointment or a phone appointment please click one of the below:
Click to schedule a: VIRTUAL/VIDEO APPOINTMENT
Click to schedule a: PHONE APPOINTMENT
The Santa Rosa Campus, Student Resource Center Vitual Walk-in Hours are:
Mondays & Thursdays:  9 am - 1 pm    |   Tuesdays & Wednesdays:  12 pm - 4pm  
Don't want to make an appointment?  Just have a question?  Then feel free to e-mail us:  studentresourcecenter@santarosa.edu or call 707.522.2638
---
STATE OF CALIFORNIA DATA
19% of Community College students are homeless. 
60% of Community College students are housing insecure
---
WHAT IS COORDINATED ENTRY (CES)?
Coordinated Entry is a streamlined system designed to efficiently match people experiencing homelessness to available housing, shelter, and services. It prioritizes those who are most in need of assistance and provides crucial information that helps communities strategically allocate resources and identify gaps in service. Sonoma County's Coordinated Entry system employs a Housing First model that prioritizes individuals and families facing the highest vulnerability and needs for permanent, supportive housing.
The Santa Rosa Campus Student Resource Center is a Coordinated Entry Point for our students, staff and faculty.  The CES interview is by appointment only.  Appointments can be made by walking into the Santa Rosa Campus Student Resource Center and asking for a Coordinated Entry appointment at the front desk. 
The Santa Rosa Campus Student Resource Center has video and phone appointments Monday - Thursday 8am - 4pm.  [see above, for links to make an appointment]
You do not have to bring anything to your appointment. This one-on-one time with our Coordinator will allow you to learn resources and brain storm solutions that fit your specific needs. The Student Resource Center is here to provide you with support, not just another outdated piece of paper.  This is a safe zone. 
---
OTHER PLACES YOU CAN GET A COORDINATED ENTRY INTERVIEW:
MARCH 2020 UPDATE:  Currently, most coordinated entry access points are only taking phone or virtual appointments. Please click on the site link below, to find current flyers listing phone number for each coordinated entry access point. Please call and learn how the access point you are interested in will handle coordinated entry. If you are a JC student you may contact the Student Resource Center for a phone or virtural appointment. 
Download the Coordinated Entry Flyer  |  English   |  Spanish
---
HOW CAN THE STUDENT RESOURCE CENTER HELP?:
Shower access & Shower kits
Hygiene supplies
Coordinated Entry Interview

BY APPOINTMENT ONLY.  The coordinated entry interview is now how you find shelter beds, rapid rehousing programs and transitional housing, just to name a few. 

Walk into the SR Campus Student Resource Center to make your appointment for a Coordinated Entry Interview.  These interviews can take 30 - 40 minutes depending on your needs and situation.
Currently NO in-person appointments due to COVID-19.  You can make a virtual/video appointment or a phone appointment, please see links above.

Emergency Food
Warm & Wet Weather Gear and more
---
WHAT IS HOUSING INSECURE?
Housing insecurity includes a broad set of challenges such as the inability to pay rent or utilities, or the need to move frequently. All of these challenges affect students, and recent survey results suggest that they are more likely to suffer some form of housing insecurity than to have all their needs met during college. 
---
WHAT IS HOMELESS? 
Homelessness means that a person does not have a stable place to live. Yup!  That includes "couch surfing", "staying with a friend", living in your car or RV, as well as staying in shelters or in structures.